I don't know. Maybe it's just me.

But everytime I watch any of the "Nightmare on Elm Street" movies...I get really tired.

Sometimes, it's me legitimately being tired...but other times...i'm really tired...for them.

I mean, come on. If I knew this guy:


was coming after me only when I slept, I'd definitely stay awake as long as I could...but...I'd be really tired. I'd also probably be really grouchy.

Actually, I KNOW i'd be really grouchy...and I'd sleep with armor. lots of it. steel armor.

Just one glimpse of:



And i'd be awake. no caffeine required.

but, of course...there were a few fools that fell asleep anyway.

I mean, Johnny, I love you...but really?



You're really going to do this?

Oh....Oh No!




Oh nooooooooo!!! Johnny!!!!



then, there was that one girl got so tired in the first one that her hair turned gray. GRAY. Now, that's being tired.

Wait!! NOOO!!! look at the walls!! the WALLS!!!




I just want to nap for them. I just want to take some nice hot cocoa...maybe some break-n-bake cookies...snuggle up under some blankets...

NOO!!!!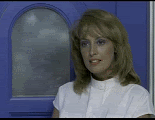 Wait what? It's not real?...

OH...ok good...

I guess I was just having a nightmare...ON ELM STREET!! MUAHAHAHAHHAHAHAAHHA









Oh and P.S.: 210 Days until Halloween!!!