March 27th, The Haunting In Connecticut came out in theaters.
The internet hype for this movie, leading up to it, was out of control. I can't even tell you how many times I saw that scene where the kid has writing all over his body on my email, my myspace, CNN.com...you name it, the advertisement popped up. I think it was even on weather.com a few times.



I was moderately interested in seeing it. Remember? Anything that claims to be "based on a true story" captures my interest immediately. I also 100% believe that ghosts will remain in a house if something bad happened or if they don't "cross over". I'm a believer.

Anyway, the movie came out, then left theaters, and I still hadn't seen it.

It wasn't that I didn't want to, it was just that I didn't get the chance to.

So, Jim found it at a $1.00 rental at the A&P and I was pumped! I was finally going to get to see it 4 months later!

The movie stars Virginia Madsen as the mother, who I happen to really like, and who was also in Candyman, as well as in another movie called The Haunting (she really likes haunted houses I guess).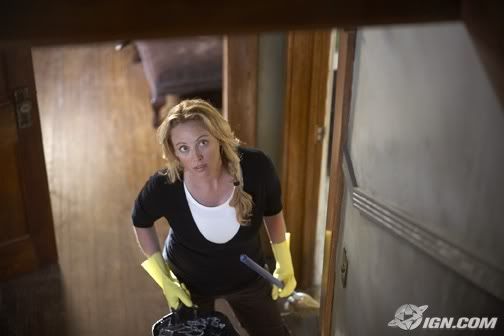 She's the mother and her son, Matt, is going for experimental cancer treatments far away. She decides that instead of making him drive home everynight, that they would look for a house to rent while the treatments are ongoing.

Cue the House in Connecticut.

They move in, despite it being formerly a funeral home, and the creepiness begins.

There's alot of jump scares, and some cool things, like the body carvings:





But then there are also the things about the ectoplasm? Isn't that Slimer? I couldn't get past thinking about that.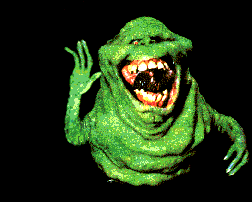 Also, I felt the jamming of the family backstories down my throat was nauseating.

Granted, there were a few parts that I jumped and some of the dead things looked pretty neat, I still was annoyed by the drunk dad. It was also more religiously based than I had expected. Were they trying to be the Exorcist?

Apparently the movie was so successful that there are plans in the works to make a sequel and possibly a thrid movie as well. The sequel will have something to do with an exorcism and an evil presence in New York or something.

Overall, I give The Haunting in Connecticut an "eh". It was watchable, and not really boring, but I wouldn't watch it again I don't think. It was "ok".