So today I was minding my own business, reading some spOoOoooky online celebrity news....and I came across a Halloween related article:

BuyCostumes.com is selling this terrifying "hot costume" for 2009: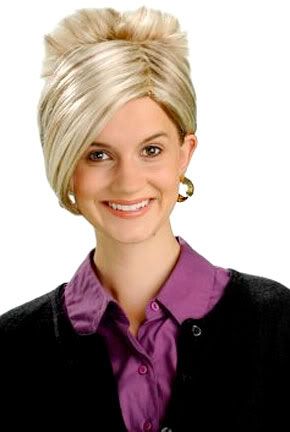 Is that a schoolteacher?
A supreme court justice?
A talk show host?

is that a younger Sally Jesse Raphael?!



No?!? WHO ARE YOU SUPPOSED TO BE?!?!?!


Oh.

Kate Gosselin?

Who is that?

She's a mom to 8 kids?
....Next.

The only redeeming quality is that the name of this wig is "8 is too much" ...haha.

This is not a good costume idea...and here's why. The only way someone would know who you are is if they are into celebrity gossip, or they watch "Jon and Kate Plus 8". Which would narrow you down to mainly women. Jim wouldn't even know who this is, and I have made him watch the show. Halloween is a unisex event, people. You can't wear a costume that not everyone will know what you are. Remember my rules!


I was so devastated that BuyCostumes was promoting this, but then I decided to look deeper into their "New for 2009" stock and I was even further surprised:

First, there's these Muppet Masks: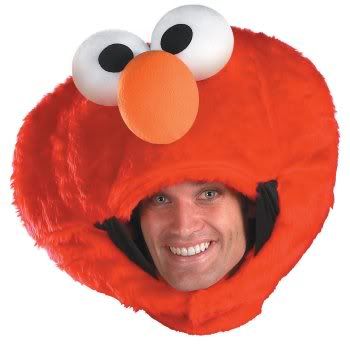 Um sir.....Elmo and Cookie Monster are eating your head!



I'm so distracted by Gonzo's eternally flared nostrils that I can't even appreciate the craftsmanship.

Then there's a clump of hair for sale that is supposed to be Simon Cowell's hair?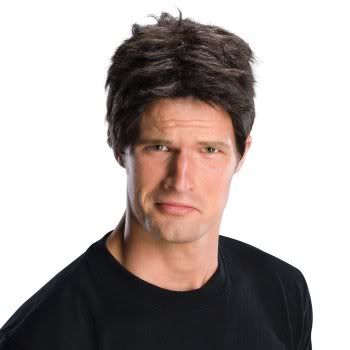 This guy's face also looks like he's smelling something gross...not breaking the dreams of young musical hopefuls. Also...new for 2009?




...Motorcycle Police Helmet? Does this guy look like he's into it?
Didn't think so. This looks like a "last seen photograph" of this guy...before he escaped the institution.

Also considered "New" for 2009....God knows why...Is this miserable looking Cheech costume: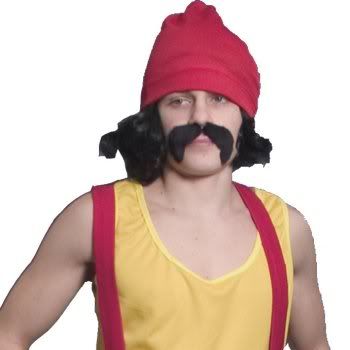 This is "Up in Smoke"'s Cheech...from 1978...read the info on it...it's horrible/great.

Slash...errr "rock superstar" is not new for 2009:



And then there's this which I think is supposed to be Michael Jackson, but it is seriously horrifying...also they call it "Pop King" and nowhere mention the words "Michael" or "Jackson". Creepy though. Reeeeally creepy.

I figured Michael Jackson would be a hot costume for 2009...There's so many great options...Thriller Michael, Beat It Michael....but Kate? Kate Gosselin? Oh no.