A SEQUAL IS IN THE WORKS?!?!?

The 13th Film in the Friday the 13th/Jason Franchise!!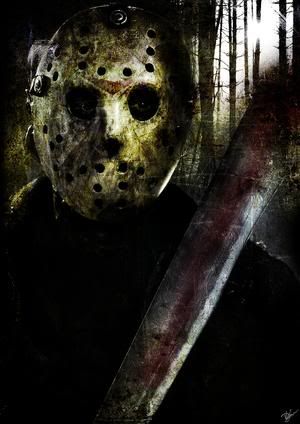 According to Wikipedia FAQ, the movie is set to release on August 13, 2010...which is the 28th anniversary of Part III when Jason first gets the hockey mask, and 17 years since the Jason series of films made the switch over to New Line Cinema.

Even Bloody-Disgusting is abuzz with it.

ScabbyHorror Blog has a whole thing dedicated to Friday the 13th and Jason, which I highly admire, and they speculated it back in February.

I wasn't insanely in love with the remake itself, but I am willing to give this another chance, because I love all things Voorhees.

I hope they go with the Jason X2 or Jason takes Los Angeles idea. Oh man!